Criminal Defense
Wisconsin Criminal Defense Attorney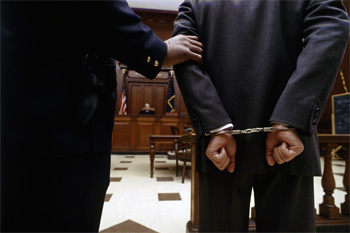 For more than 35 years, Attorney Mike Rudolph has represented people accused of Felony and Misdemeanor criminal offenses, drunk driving offenses and various traffic offenses. In addition to being a walking encyclopedia of knowledge on criminal and drunk driving law, Attorney Rudolph goes to the mat for his clients, fighting for their freedom. When you call Attorney Rudolph about your case, he dives in with both feet, gathering key information, giving you valuable and immediately applicable legal advice. He's a straight-shooter. If you don't need an attorney, he will tell you. If you can handle the case yourself, he will tell you that, too. And if you need him, you will rest reassured that you have done all you can towards your defense and hired the attorney who will help you reach the best possible outcome.
Attorney Rudolph represents people against every type of Felony or Misdemeanor criminal or drunk driving offense including Drunk Driving, illegal field sobreity tests, refusing to submit to a field sobriety test, blood test refusal, homcide by intoxicated use of a vehicle, burglary, embezzlement, felon in possession of a firearm, forgery, fraud, robbery, theft, murder, felony murder, reckless homicide, negligent homicide, and a variety of traffic offenses.
Contact Rudolph Law Today!
If you are facing criminal charges, call Attorney Rudolph (at 920-730-8533) to discuss your criminal case.
Contact Rudolph Law Today!
Please feel free to contact Attorney Rudolph directly at 920-730-8533 to discuss your case.
Contact Rudolph Law Today!
Call 920-730-8533