Drunk Driving Defense
Wisconsin Drunk Driving Defense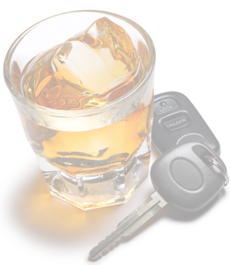 As perhaps the most sought after Appleton DUI and criminal defense attorney by other local attorneys for consultations on drunk driving laws and criminal defenses, Attorney Mike Rudolph has brought his more than 30 years of experience defending people against OWI (often referred to as DUI or DWI charges) to their benefit, achieving the best possible outcomes given their circumstances and situations. Attorney Rudolph's outcomes have astonished the legal community time and time again. While many lawyers talk about having your back, you'll not question that Attorney Mike Rudolph does and fights for you and your rights every step of the way.
You Only Get One Chance
Sometimes, people think they will get a 'do-over' when it comes to a drunk driving charge, but that is not the case. Wisconsin doesn't expunge drunk driving convictions. By hiring Attorney Mike Rudolph to defend you against the charges you are facing, you can rest reassured that you have done all you can to ensure the best possible outcome.
Wisconsin Drunk Driving Laws on OWI, DUI, DWI
Wisconsin laws are tough. They include fines, jail time, loss of driving privileges and, sometimes, devices put on vehicles interferring with and embarassing a person. Accidents can increase the punishments, and deaths caused by accidents when a person is drunk have very severe sentences.
Contact Rudolph Law Today!
Please feel free to contact Attorney Rudolph directly at 920-730-8533 with any legal questions or to schedule a consultation. If you prefer to be contacted by us, fill out the online form and we will get back to you promptly.