Drunk Driving Defense
Wisconsin Drunk Driving Defense
You Can't Wait to talk to me!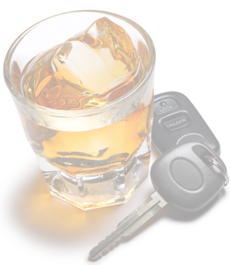 You have 10 days to act to save your driver's license! Refer to You Can't Wait To Talk To Me!

You Really Can't Wait To Talk To Me!
You Only Get One Chance
Sometimes, people think they will get a 'do-over' when it comes to a drunk driving charge, but that is not the case. Wisconsin doesn't expunge drunk driving convictions. By hiring Attorney Mike Rudolph to defend you against the charges you are facing, you can rest reassured that you have done all you can to ensure the best possible outcome.
No Do-over's! No Expungements!
For more than 35 years, Attorney Mike Rudolph has defended people against every level of drunk driving charge under Wisconsin laws. Attorney Rudolph's outcomes have exceeded expectations time and time again. While many lawyers talk about having your back, you'll not question that Attorney Mike Rudolph does and fights for you every step of the way.
The Fox Valley's Leading Drunk Driving Defense Law Firm
Attorney Mike Rudolph is well-known throughout the legal community as the 'Go-To Guy' for drunk driving defense. Attorney Rudolph represents people against both Felony and Misdemeanor charges and every level of drunk driving offense including Drunk Driving, illegal field sobreity tests, refusing to submit to a field sobriety test, blood test refusal, and homcide by intoxicated use of a vehicle.
He also represents people against criminal prosecution of every type of offense, all Felony and Misdemeanor cases, burglary, embezzlement, felon in possession of a firearm, forgery, fraud, robbery, theft, murder, felony murder, reckless homicide, negligent homicide, and a variety of traffic offenses.
Wisconsin Laws: Drunk Driving (DUI, DWI, OWI)
Wisconsin laws are tough. They include fines, jail time, loss of driving privileges and, sometimes, devices put on vehicles interferring with and embarassing a person. Accidents can increase the punishments, and deaths caused by accidents when a person is drunk, have very severe sentences.
Contact Rudolph Law Today!
If you have been arrested for driving while impaired, drunk driving or a drunk driving related crime, please call Attorney Mike Rudolph at 920-730-8533 right away.
Contact Rudolph Law Today!
Call 920-730-8533